By Phil Pringle
Price: $14.99
Sale!
$10.29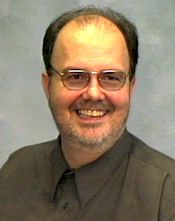 The Lord is good.
Christ "ever liveth to make intercession" for you and all who have received Him (Hebrews 7:22). Let's allow what He has done and continues to do be fulfilled for His glory.
Since Monday morning, I've been reminded time and again of what I used to hear from various people, ones who would go in to do various orthopedic rehabs with my Mother over the years. They would say to her: "I'm here to get you started, but you will have to do the work." Notice that I didn't say they were there to do 'various orthopedic rehabs for my Mother,' but instead they there to do them "with my Mother."
God continues His work to conform the Church to the image of Christ (Romans 8:29). That is, in and of itself, an ongoing work of restoring and rebuilding. So since our spiritual restoration and rebuilding are being continuously called for, it is not unlike a rehab, only it is one with eternal significance, one which will be opposed by any lack of commitment or desire (for the insincere) and for the truly committed, resisted by Hell itself.
Today, more than at any time I have ever seen this is where I see the Body of Christ dropping the ball whenever securing and progressing the blessing and advance of God fails to take place. We cannot expect God to do our part, He surely will not.
Make sure that you are not one who expects God, or whomever your leader may be, or even me, prophet Nancy, a church service, TV ministry, special conference, DVD, CD, or online stream to do what God has charged and graced you to do personally with Him. For He is requiring it to be established in you before truly advancing in Him.
Prophet Nancy and I are very generous with our efforts, energy, time and willingness with God's people. But this is not to our credit: we have simply been graced to walk with the God who demonstrates Himself to us this very same way through Christ and the Spirit. To fail to release what we are given (thru the price He paid, enabling us to keep 'working it out with fear & trembling,') would be a false witness of who God is in us. But still, we not unlike the rehab people must convey to the Body of Christ in all sincerity and with frank humility: "we're here to get you started, but you will have to do the work."
Looking back, when my Mother would 'do the work' in the rehabs others equipped her for, it would show. When she didn't, it surely did also. We honored her by keeping her in the position that she could continue to receive what she needed as long as God asked us to. At the very same time, we never failed to 'answer the bell' when it was time to represent the Lord Jesus Christ to His people. That is what we have always done in serving the Body of Christ as well, our part to keep those who are "hearing" in a position where they can take the equipment provided and turn it into true spiritual weaponry in Christ's victory.
Today wherever you are, whoever you are, refresh those charged to care and oversee you in Christ by your faithfulness to God. If you do, it will be demonstrated by the way you carry yourself consistently in who God is; who He longs to be in you and has eternally graced you for.
That will enable you to not only 'get to church,' 'go to church,' or be part of the church, but progress you forward into making you a functioning part of Christ's Body, one that Jesus will be coming for. And that is what it means to "be the church."
Bill Click