By David Herzog
Price: $15.99
Sale!
$10.99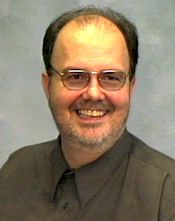 Before the beginning of what has ever existed, God decided His strategy. The Lord's strategy remains from the beginning - for mankind to be in a fulfilling and fruitful relationship with Him. Although living beings surrounded the throne and various ranks of angels filled Heaven and the universe, God purposed to have a people for Himself who could freely love and willingly serve Him (Revelation 5:8-11).
God's intent was that human beings would intimately relate and completely follow Him by honoring His workmanship in and with them. To this end, God gave man authority, responsibility, privilege and reward in the Garden. How was this conferred?

"God created man in his own image, in the image of God created he him, male and female created he them. And God blessed them"

(Genesis 1:27-28a).
The Image of God Entails both Identity & Authority
The identity and authority of man was rooted in the image of God and resulted in a commission to:

"Be fruitful and multiply, and replenish the earth, and subdue it: and have dominion over the fish of the Sea, and over the fowl of the air, and over every living thing that moveth upon the earth"

(Genesis 1:28).
In the same way man's identity was rooted in His relationship with God through likeness, man's authority was given in order to carry out his new responsibilities. Man's identity was designed by God to enable him to execute these responsibilities within his new divinely assigned sphere of influence. "The LORD God took the man, and put him into the Garden of Eden to dress it and to keep it" (Genesis 2:15).
Functioning in the image God gave him as his identity, man was to relate to God as he carried out his responsibilities under divine authority. God gave man "every herb bearing seed . . . and every tree . . . every beast . . . every fowl of the air . . . everything that creepeth on the earth . . . every green herb for meat" (Genesis 1:29-30). This provision was to sustain man and be enjoyed as he functioned in his relationship with God and carried out his assignment under divine authority. Man's reward, however, was unobstructed intimacy and fellowship with God– complete fulfillment of that image he was made in by his Creator. Man's identity came from God and was protected by walking in fellowship with His Voice (Genesis 3:8,10).
Faith & God's Voice: One from the Beginning
"But without faith it is impossible to please him"

(Hebrews 11:6).

"Faith cometh by hearing, and hearing by the word of God"

(Romans 10:17). We know these to be New Testament Apostolic foundations, but even at the beginning of humanity it was the case. There was a time when faith was not spoken of the way it is today. Then, faith was implicitly understood to be the essence of what it meant to be in relationship with God. Faith was neither a means of acquiring promises from God, nor a matter of being convinced He would act on man's behalf.
It was a failure of faith, which resulted in man's sin and loss of authority over his surroundings. Eve's faith abandoned the One whose Spirit had breathed into hers, rejecting the word God had given her through Adam. The Serpent convinced her soulishly, being both logical and practical. Adam's faith then eroded when he did not see Eve die in the way he understood death would come. The command given to Adam had carried the warning of instant death. Since physical death did not immediately occur, the warning did not seem to be true (Genesis 2:16-17; 3:6). He therefore sided with both Eve and the Serpent. He rejected the Voice of the Lord, preferring instead what his eyes and mind told him was true. But their change in trust did not change the reality of God's Voice. On that day, both of them died, and all who were ever to be born through them were born dead in this way as well (1 Corinthians 15:22).
As a result, the "war" we often feel today is the perennial result of the fall of man, the transfer of faith from believing God's Voice to preferring rationalizations which appeal to the unredeemed aspects of our natural man. God gave man authority, responsibility, privilege and reward in the Garden. What was the authority structure in the Garden? Man was to follow the Voice of the Lord.
From the beginning we can see the basics of how a divine mystery revealed becomes an eternal strategy. It is based in the revelation of God's Voice. The revelation of God gives us our identity, and by walking in it we are transformed and enabled to live and walk under divine authority.
They were given clarity of function in what they were instructed to do (Genesis 1:28; 2:15). They were given their basis for staying under that authority by the specific boundary they were given (Genesis 2:17). They were tempted, not only by opposing voice of the serpent, but also by the intriguing curiosity of why the "tree of the knowledge of good and evil" was off limits. But in the midst of all that mystery was a simple strategy from God, which came through His Voice that was for keeping man in God's blessing.
Faith & God's Voice: Enoch's Unique Reward
"By faith Enoch was translated that he should not see death; and was not found, because God had translated him: for before his translation he had this testimony, that he pleased God"

(Hebrews 11:5). How did He know he pleased God? Enoch was confirmed through the Voice of the Lord. The next verse we know so well:

"but without faith it is impossible to please Him, for he that cometh to God must believe..."

(Hebrews 11:6). So we can see that the Lord's Voice released faith to Enoch. In the same way today, God uses His Voice in order to reveal His will so it can become our reality, not just disclose His desires or give us abstract spiritual experiences.
What does Genesis say about Enoch? 65 years into his life, he fathered the man who lived longer than anyone: Methuselah. For the next 300 years Enoch "walked with God," obeying the initial command to "be fruitful and multiply." His relationship with God's Voice was the basis for faithfully executing his responsibility. It was not that Enoch had been believing he wouldn't die; it was that Enoch had so walked with God in life that the Lord simply took him, similar to what would later be done with Elijah (Genesis 5:22-24; 2 Kings 2:11-12). Out of his intimacy with God, Enoch experienced a privilege and reward so unique, intimate and personal, one that no other can lay claim to.
What will be your Reward?
You have an opportunity from God that is concomitant with His Voice in your life. The extent to which you avail yourself will determine the degree of God's active involvement with you, and your reward in Him. It is time to allow His divine mystery to become your strategic reality in the Holy Spirit by the Voice of God!
Bill Click